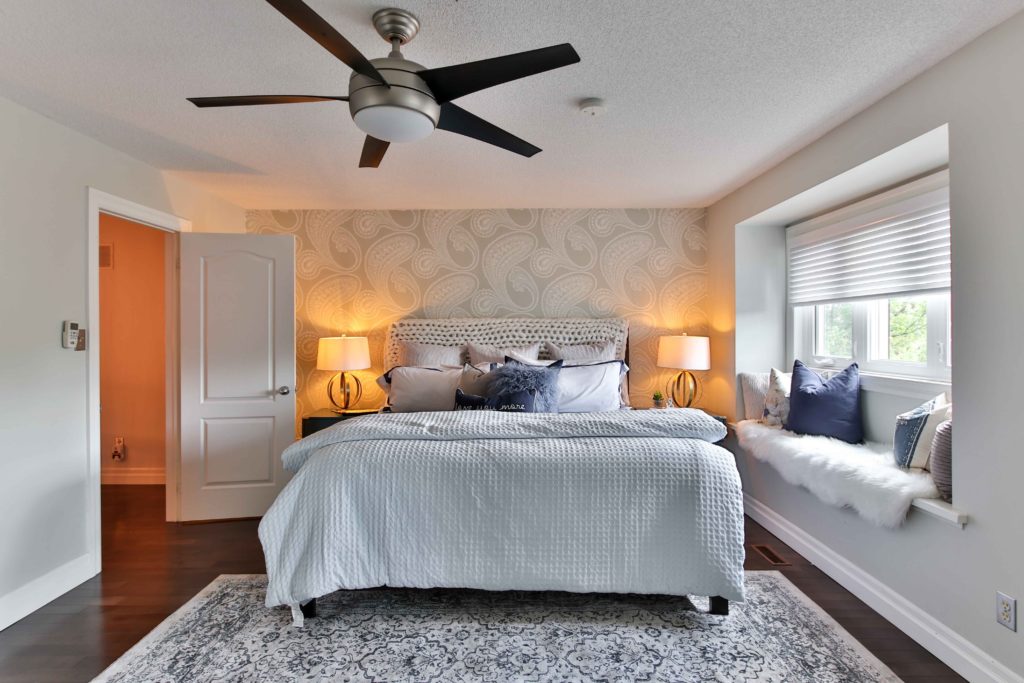 Installing an exhaust fan in your bathroom has many benefits. You will likely notice these benefits as soon as you install the device in your bathroom. With that in mind, here are the main advantages of purchasing the best exhaust fan for your bathroom.
Improving air quality: This is one of the main benefits of purchasing an exhaust fan. Over time, exposure to excessive moisture can trigger asthma, as well as other respiratory problems. With this in mind, exhaust fans remove excess moisture. This means that your tiles will be kept in optimal conditions for an extended period. Besides, an exhaust fan will remove steam and unwanted odours. This inevitably led to improved air quality.
Reduced maintenance costs:
Steam and humidity, when excessive, will inevitably affect your home. And it's not just about your bathroom, but the whole house. The moisture creates an ideal environment for the spread of allergens. These can damage your drywall and your furniture. Therefore, by investing in a reliable exhaust fan, you are guaranteed not to have to deal with such problems.
Get rid of mould and mildew: Another benefit of installing a fan in your bathroom is the fact that you won't have to deal with mould. Once mould has settled into your home, you should be aware that it can be tedious to remove it. This is why you should consider investing in this direction and getting an exhaust fan or a window fan.
How to Install A Bathroom Extraction Fan?
When you want to install such a unit, you must take into account specific instructions. You can say the same for evaporative coolers or ceiling fans. The installation process is not that complicated, knowing that you know the specific steps to follow.
Firstly, identify where you want to install the exhaust fan. Then you need to mark it accordingly to make sure it fits. If you're going to install the unit on the ceiling, you should check whether this ceiling can support the weight of the item or not. At the same time, you need to make sure that the location where you want to position it is free of electrical wires. After marking the place of installation, it is time to proceed with the hole. First, use a drill to drill a pilot hole, then cut it using a saw.
Finally, once you have done this, you can proceed with the actual installation of the exhaust fan. Be sure to keep the power cord on the engine. This way, your electrician will have easy access to it. When holding the fan in place, you need to tighten the screws. Then you can position the cover on the fan.
How Do Extraction Fans Work in Bathrooms?
Extraction fans are perfect for bathrooms, especially if you want to renovate the room or take advantage of the benefits of such an appliance. Primarily, these fans are designed to extract all moisture, odours, and the like through the air duct, thus ensuring an excellent bathroom environment. If they are correctly installed, and you are careful to choose a high-quality model, you will benefit from the best components of an exhaust fan.
Exhaust fans generally work the same way as ceiling fans. So, if you have a ceiling fan, it's easy to imagine the basics of how that fan works. However, the difference lies in the process underway. While a ceiling fan circulates air to make you feel colder in a room, exhaust fans work in the opposite direction. They suck up humidity, bad smells, and everything that affects your bathroom.
They are installed on the wall or ceiling of a bathroom, allowing fresh air to flow into this room. As a rule, they should be connected to a metal duct leading to the outside, which allows the fan to expel moisture and odours to the outside and to bring fresh air. In some situations, however, you must ensure that the ductwork is installed correctly. Otherwise, you will need to make changes to make sure the air will go outside. If you do not do this, air will be expelled into the attic, where mould will begin to form over time.
Through the ducts of your house, moisture will be expelled outside, after the passage of the fan. Since too much humidity is terrible because it can cause insects in the home, mould, and other problems, exhaust fans help you take it where you want it – outside. Moisture is known to cause mould over time, especially in hard-to-reach areas, such as behind walls or under floor tiles. An exhaust fan will ultimately prevent this problem, which means you won't have to invest in the mould.
All bathroom exhaust fans work the same, but some may have more power than others, depending on the model. It all depends on the product you choose, but overall, these are all fantastic devices. Also, since no one likes the shower when there is a bad smell in the bathroom, the extractor fan will get rid of any odour.
Conclusion
As you can see, whatever your budget, there is a unit that can meet your needs. You can check out our best bathroom exhaust fan that fits your bathroom. At the same time, you can use the information we have provided to you to make a wise purchase, such as our buying guide. To this end, always consider the size of the bathroom before investing in the best fan. In this way, you can fully enjoy the benefits offered by such a unit.