when it comes to best flashlight for home and self-defense, flashlights have been available in the world for years now and they have been great lifesavers in our homes and in times of danger. They represent a staple of a well thought out every day carry loadout and the increasing way of life now requires that our gears give us more in terms of functionality.
This is why flashlights are not required to just give light to us but also serve as a sense of defense mechanism for us.
Whatever your need is maybe to disorient a potential attacker or you just need something with striking capabilities, the proper thing to do is to get the best flashlight for your home and self-defense.
5 Best Flashlight for your home and self-defense
Criteria for choosing the best flashlight for your home and self-defense
Lumen power: You are to pay attention to the product's lumen power so that you will know what type of product you are getting and how it will help in terms of tactical defense or just for normal home use.
Battery life: This plays an important role in choosing because you don't want to keep worrying about replacing batteries at all times or having to charge batteries at intervals, you should get a product that will give you the best in terms of power.
Resistance power: Be sure the products you are buying have a great resistance power to water and harsh weather conditions so it will serve your purpose of buying it.
Smith and Wesson have been known for over a century in the making of self-defense tools which makes it our number one pick. This flashlight is small and looks like a pen but it has a considerable amount of illumination power. It also comes with a glass breaker tip that helps in times of defense and emergency.
This pen flashlight is subtle and is definitely great for defense. When you are not using the flashlight you can turn this to a full-blown functional EDC pen.
Finally, it is attractive, small and easy to keep. Additionally, it will give you up to 35 lumens of the light beam.
This product is built with an effective circuit that provides about 26-hours battery lifespan after a full charge. NiteCore P20 is a great tactical flashlight that should not be found wanting in any one's EDC.
You will get an excellent illumination output with this product and also you will love the fact that it can be used in self-defense mode.
The product offers a sturdy mil-spec anodized aluminum body, disorienting strobe illumination mode and a toothed.
You can expect that this product offers a whopping 800 lumens and has an impact resistance of about 1.5M.
Olight is the best in terms of reputation for building fascinating and working flashlights. The M1X striker flashlight tells more about the quality that this manufacturer offers.
The M1X striker flashlight is totally durable, is resistant to impact and is made with anodized aluminum self-defense flashlight.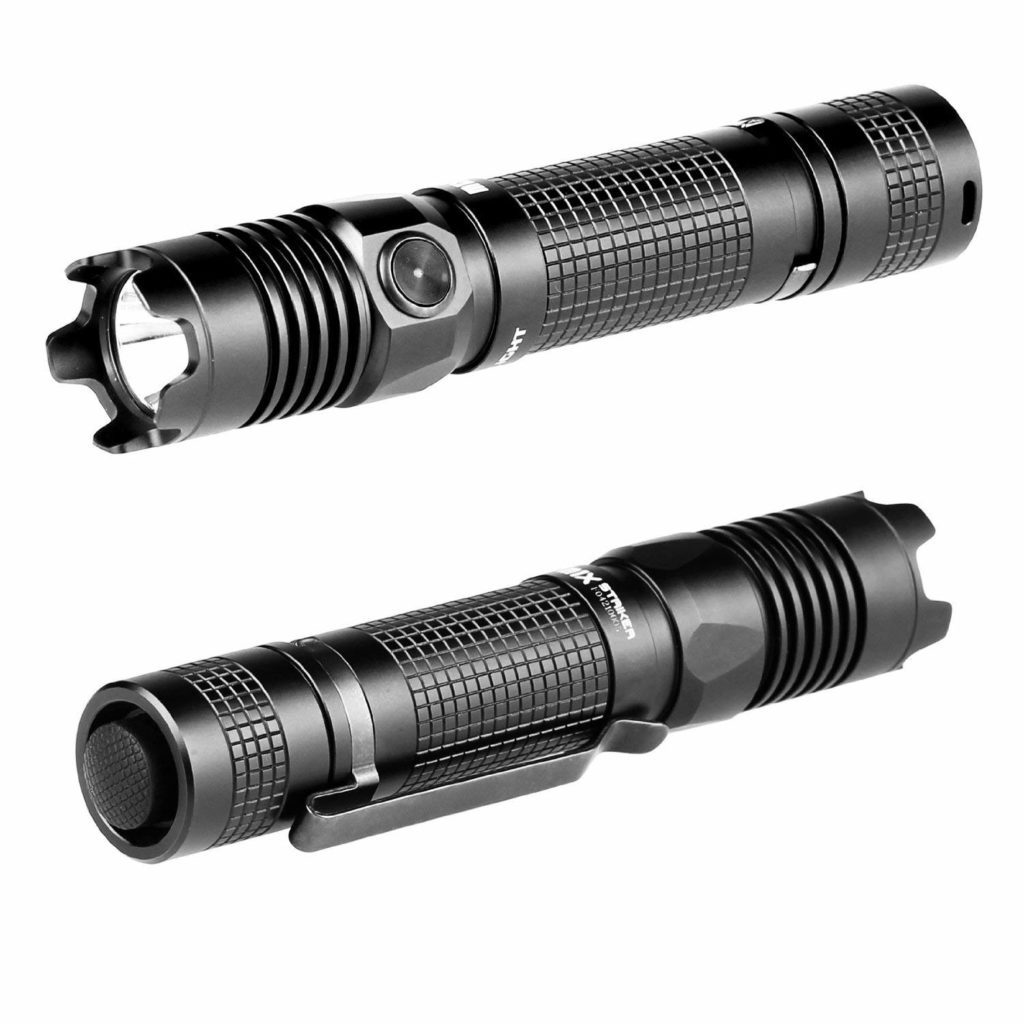 The product gives a whopping 1000 lumens output and has an IPX8 water-resistant feature.
The size is compact enough to fill into your hands and can easily enter into your back pocket.
The battery life runs for about 360 hours and can withstand resistance up to 1.5 meters. Overall this is a top tier product that will serve you well in all fronts
You can't do a flashlight review without adding this magnificent tactical flashlight from Fenix. This is because just a little experience with the TK20R tactical flashlight and you will understand why it is of great quality.
You can recharge this product with the use of micro USB and it comes with a water-resistant internal treatment. You will know how far you have gone with the battery with the provision of a battery level indicator.
The toothed bezel and the tough durable body makes it an important product to have for self-defense.
Finally, you will love the 1000 lumen light output and the 160-hour battery life with an impact resistance of 1 meter.
This flashlight will wow you right away with it the great maximum light output of about 1,800 lumens, thanks to Cree XM-L2 U2 LED emitter.
It comes in as a handy device with a sturdy body for the pocket clip. The product is made to have a button mounted at the tail region for the ease of access during operation. Note that the button won't make the device to go off and on randomly when in your pocket.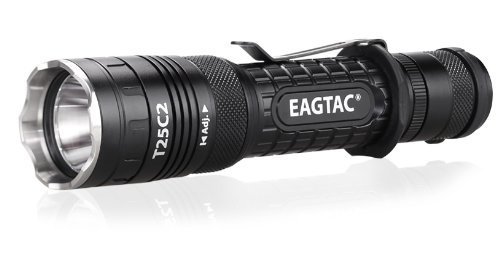 In case you want to illuminate your room, the device comes with a strong balance in the tail region that will make it stand upright in times when you need the hand to be free.
Finally, the battery life hour is over 150 hours which makes the product really fascinating for use in self-defense.
Conclusion
Safety is paramount and you need to always watch out for yourself at all times. For the dark times of the day, the above-reviewed products will serve you just well and make sure you see clearly what is in front of you. These products are the list of best flashlight for your home and self-defense. Pay attention to the detail listed here in this review and you will be happy you did.
Shop Related Product