The age of dumb cameras has come and gone; it is now the age of modern and smart cameras that will give you a great feeling of safety. A camera that can detect motion gives the owner an added advantage and gives the proper sense of security. However, most of the products are not of the same quality, so it is essential to have an idea of what the best motion detector security camera for your home looks like. If the below guidelines are well followed, you wouldn't have any problem with your buying.
8 Best Motion Detector Security Camera
YOU CAN ALSO READ:

Best Outdoor Security Camera System With DVR
Best Home Security Camera System For Outdoor
Logitech Circle 2 (wired) Review: Best cheap security camera
Criteria For Selecting The Best Motion Detector Security Camera For Your Home
Getting the best motion detector security camera for your home can be a frustrating task to embark on, but with the help of the criteria listed below, you will find it easy to choose which is best.
Installation: if you prefer quick and fast installation, the best camera to go for would be the wireless cameras
Night vision: A system with a powerful IR function would do great justice for your night vision camera.
Alerts: Your camera must have a motion detection sensor to alert you when an intruder is in the house.
Brand: Check for brands that have reviews of producing quality products at all times
Reviews from other customers: be sure to read what others have said about the particular product you are buying.
8 Best Motion Detector Security Camera For Your Home
The Nest Cam continues to be the best in the market, but it does however not come cheap. The product comes with a resounding resolution of 1080p HD and an 8-megapixel 4K sensor. Nest cam gives a great range of views at about 130 degrees.
The product is presented with two-way voice audio; alert to movement, noise reduction feature, a snapshot history of about 3 hours, a Wi-Fi range of 2.4GHz or 5GHz and a night vision that gives a range of 20 feet.
The best thing about the Nest cam is its ability to sense and track motion. The product has excellent zoom capability and uses a 4k sensor. Be sure to know that this product streams it pictures in 1080p, while the super-powered sensor takes care of the motion detection.
This product also presents with an outstanding face detection tech that will help to distinguish between an object's movement and that of a person.
The Nest cam is also smart as it learns the faces of frequent visitors and differentiates it from that of a strangers. This feature will help you save time and keep you from constant baseless worries. If a low-budget security camera is what you need, the Nest Cam is not for you as it does not come cheap.
The Zmodo pivot cloud cam gives you the best of views; the product comes with a 360-degree rotation feature that helps to catch all areas of the house. It has great door and window sensors that bring extra safety and security to your home.
This great work of tech features a resolution of 1080p HD, standard two-way audio, a rotation point of 350 degrees, excellent night vision with up to 30 feet range, a built-in Bluetooth speaker and has a smart feature. The cloud feature makes it unique, and it has a sensor for up to 4 doors and windows.
This product does well with its motion detection prowess and spins in a 360-degree direction. Once Zmodo detects motion, it continues to track it down.
The Zmodo comes with an exciting feature that is able to sense the temperature and humidity in the atmosphere around the house. The downside to this product is its movement as it is slow and might not easily catch up with a super-fast movement. The connectivity was also an issue as the product cannot work with a 5GHz connection.
The Reolink RLC is one of the best in the market, with a 5-megapixel (3072 ×1728) resolution. This product has one of the greatest night visions up to 100 feet. The optical zoom is excellent and can reach about 4x.
The product is presented with 16 GB SD card storage. You can expect to get the best pictures of this product. This is one of the best products so far regarding quality pictures. The downside is that it does not come with a two-way audio feature and has no form of cloud storage.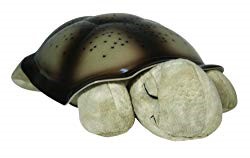 This brings alertness, two ways audio, climate monitoring, and a quality picture resolution. The product has a field view of 147 degrees and a night vision of 20 feet. It is presented with a 2.4GHz connection only and can immediately detect motion.
You can expect a resolution of 1080p with this product. This product is durable, and you will love every bit of it. The downside to the product is its requirement of a broadband connection.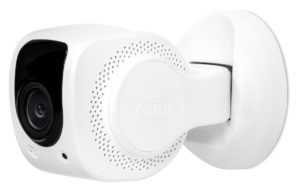 The Tend insight lynx presents a facial recognition feature and a smart motion detection feature for a less amount. It has a 1080p resolution, an incredible range of view up to 125 degrees, great night vision up to 20 feet, two-way audio, a 7-day free lifetime cloud storage, and 2.4GHz connection.
This product comes for a small amount and gives adequate quality on all fronts, from resolution to motion detection and smartness. You have it all with this product. The downside to this product is the lack of 5GHz connection and a reduced option of longer storage.
Zmodo Pivot is a rotating indoor camera capable of detecting environmental and weather changes. It is designed with 360Â degrees angle of view, enabling the user to spin it around in every direction. It is made with a mobile phone rotation control, which means that the user can speed up the motion or even slow down while viewing it.
Using this indoor security camera will help you stay connected because the system will always send an alert (short video or picture) to your mobile if there is an emergency. The camera is included with a Bluetooth music speaker and simultaneous two-way speakers to allow users to interact with other users at home without interruption.
Even though this motion detector camera has the capability to detect environmental changes, it lacks top-rated air quality detectors. And also, this security camera was designed in such a way that it can perform seamlessly with the cloud recording service from Pivot.
To round it up, the camera comes with an app compatible with Android and iOS gadgets.
If you are looking for the best cheap motion detector security cameras, this is the right system camera for you as it is Wi-Fi Indoor Security Camera, and it comes with unparalleled capabilities ranging from its zoom-in and tracking abilities that make it extremely easy to run facial recognition.
Designed with a two-way audio system that abates all interactions anytime the user decides to interact with other occupants within the home.
Made with facial recognition software, the user can choose the type of regular people the camera will recognize to reduce false alarms significantly.
Also, it contains storage within the pact, which is free and very convenient because the buyer is granted access to the cloud-based server, which consists of the capabilities to store video footage for a maximum period of seven days.
To round it up, it includes Motion-triggered notification systems, which cause the system camera very effective because the user can receive an immediate notification to any smartphone or tablet.
This security camera comes at a low price and is a highly functional motion sensor security camera. Even though the records using the lower 720p resolution, it is possible to see the images clearly and because of the 111 degrees angle lens and 4X digital zoom, it is slightly tricky top discovered the difference between the images produced using this camera and the high-end security camera that made with high resolutions.
It is designed with integrated Wi-Fi connectivity with a speed of 2.4GH which allows the user to check the proceedings from the camera using the App or computer devices.
With this security, users will be able to set their activity regions, allowing camera sharing and scheduling alerts. as has been mentioned earlier, it comes with an app that is compatible with Android and iOS operating systems, and it makes it convenient for every user.
5 Benefits of Setting Up Motion Detecting Camera
1. it helps in saving a lot of money
Many people may well claim that this cannot be true, but if you think very well, you can understand that it will save you a lot of money. In the typical circumstance, when you do not need a camera, you might want to hire additional guards to look after your home.
In cases like this, you will be paying them every month. However, with the camera, you will purchase it once, and all that time you may get rid of the cost of paying the guards.
2. it Saves time
The majority of at times, you are going to be required to spend lots of time watching over your property against any intrusion. However, with motion cameras, spending less time at your home and participating in other significant businesses is possible.
3. Provides better protection
If you compare the overall performance of the non-motion and the motion detection camera, you will understand that the motion camera offers more desirable security. Whether you are searching for protection to your home, to your business thought or office, the digital motion camera is exactly the best choice.
4. It is a lot more reliable
A motion detection camera is substantially more dependable than a non-motion detection camera or any other type of video surveillance camera. The reason being the camera only captures essential scenes.
The camera built in such a way that if it is to trigger an alarm, then it does so after sensing motion. Also, if it is set to record, then it starts recording as soon as there is motion. This indicates that you get an alarm only when it will be necessary.
5. Saves lots of energy
First is that it saves you the energy you will utilize to watch videos of empty rooms. The camera only records things when there is an activity happening. Additionally, the camera will invariably stay in standby mode until there is movement. This saves energy that could have been accustomed to power the camera throughout the period.
Conclusion
Nowadays, security is very crucial to every home premise because research studies have stated that cameras are a deterrent against burglars. And with motion-sensing technology, knowing every activity on the ground through automated alerts is more comfortable. 
When you try to purchase your security camera, it is essential to consider the brand, the comfort it brings when making use of it and the features it included. we hope one of these 8 best motion detector security cameras perfect for your home.